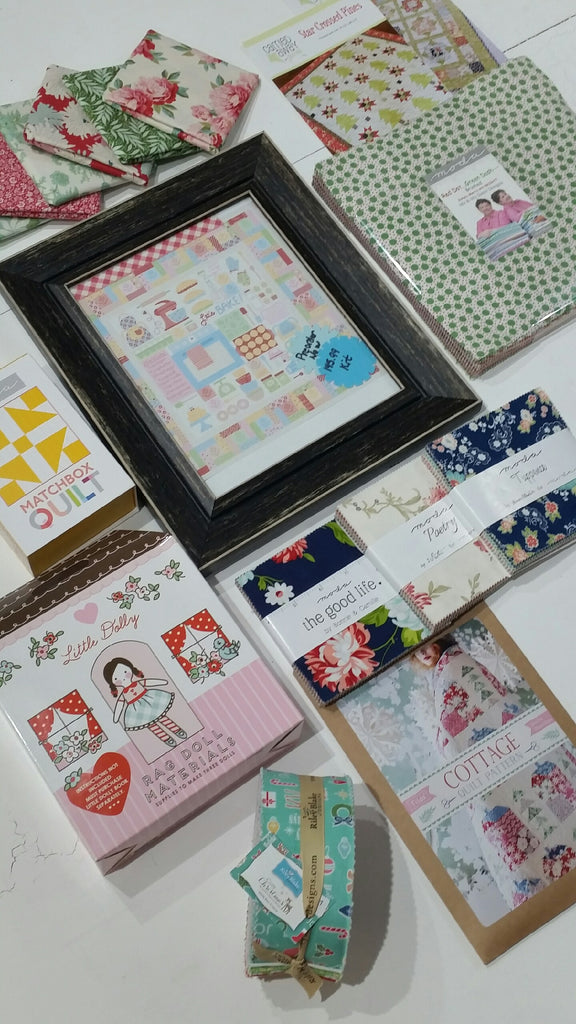 12 Days of Christmas Giveaway starting today! Everyday for the next 12 days My Timeless Day Quilting & Sewing is giving away great prizes! Tilda fabric, a Little Dolly Rag Doll Kit, charm packs(Bonnie & Camille is in there!), a jelly roll, beautiful patterns by Tilda and Carried Away Quilting, a Matchbox Quilt Kit, Red Dot...Green Dash Brushed Layer Cake...and the GRAND PRIZE...a Let's Bake Quilt Kit by Lori Holt on day 12! 
You are entered to win each day's prize when you place at least a $25 order that day. All eligible orders each day will go into the drawing for the Let's Bake Quilt Kit on the 12th day. It's a super time to order because I am paying all the shipping on all US orders in December when you use code CHRISTMAS at checkout! Yippee! Not from the US? This contest is open to international customers too!
Today's drawing is for the Red Dot... Green Dash Brushed layer Cake by Me & My Sister Designs! Spread the word!
Read more →
---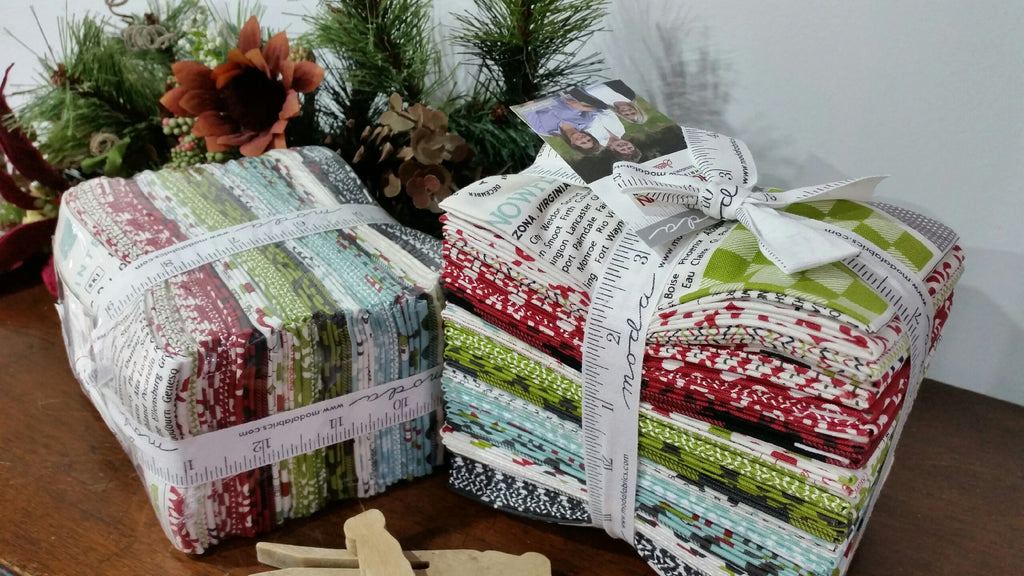 God has blessed Ryan and I by allowing us to have our quilt shop, My Timeless Day Quilting & Sewing. It has strengthened our marriage, shown our family the power of prayer and given us many new treasured friendships.
Whether you have been a long-time customer or are just visiting for the first time, we thank you.  You are a valued part of our business. To say thank you, our gift to you this Christmas season is FREE SHIPPING the month of December on all orders shipped within the United States. Use code CHRISTMAS at checkout to receive free shipping on your order.
Merry Christmas,
Allison Cotton 
Read more →
---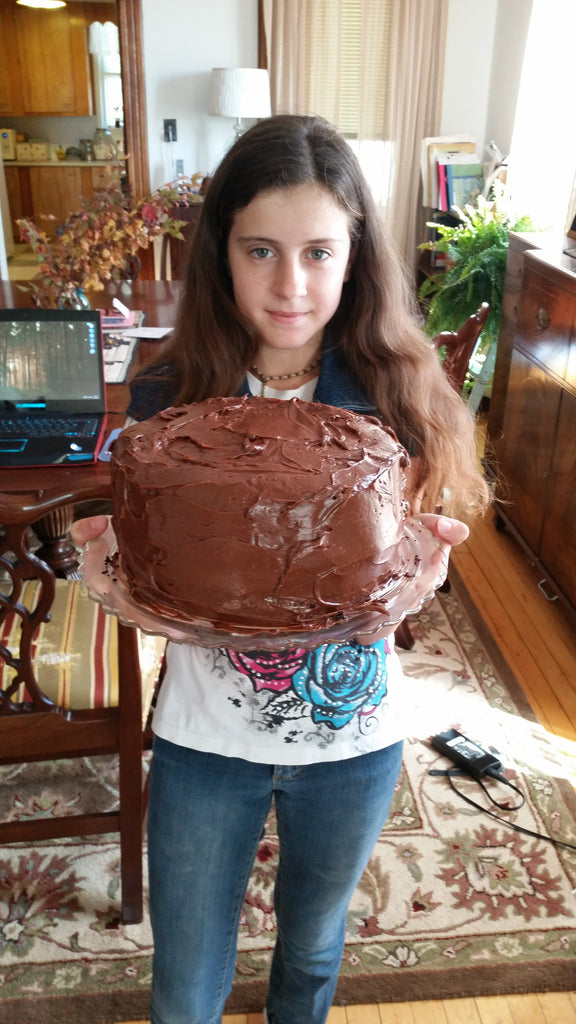 This week is a pretty big deal around here because Ryan and I both have our birthdays.  Mine is first and then his is one week later, so I have always liked to tease and say that his birthday gift will only be as good as the gift he gets me. Lucky for him, he's a good shopper!  LOL In celebration of our birthdays we are having a STOREWIDE 20% OFF sale for the week of October 17-24th and we are giving away gifts everyday!  After all, birthdays are lots more fun with gifts, right? Each day we will randomly draw one name from that day's shoppers and the winner will receive by email a $20 gift card to our quilt shop, My Timeless Day Quilting & Sewing.  Daily winners will be contacted by email as well as announced on the My Timeless Day Quilting & Sewing website, Instagram and Facebook accounts.
Use code BIRTHDAY at checkout to receive the 20% off discount of our already below retail prices.  All shoppers will automatically have their name entered in the gift card giveaway.  Purchases will qualify towards Timeless Rewards Points!
Thanks for celebrating our birthdays with us!
Allison Cotton
Read more →
---
---
---