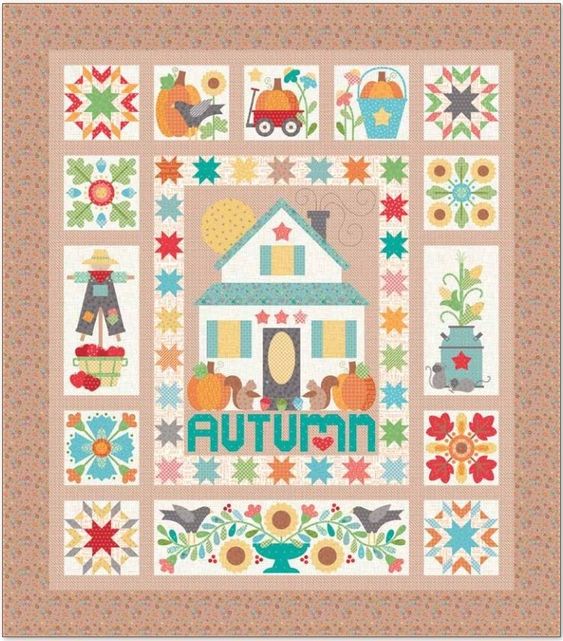 Autumn Love Quilt Kit and Acorn Table Runner by Lori Holt of Bee in My Bonnet Now Available for PreOrder!
This beautiful Autumn Love Quilt Kit is sure to be a harvest delight! With a wagon toting the best pumpkin in the patch, a darling scarecrow standing guard over a bushel full of the orchard's yummiest apples and cute critters all over the place...you will be loving ever sweet stitch of this quilt! Did you see the squirrels? Too cute! 
Autumn Love Quilt Kit has an expected ship date of July 2018 and is just $157.50. Also expected to ship in July is the Acorn Table Runner also by Lori Holt. Her creativity and cuteness just never stops! Get either one or both for yourself here https://www.mytimelessday.com/search?type=product&q=autumn+love&submit=
Read more →
---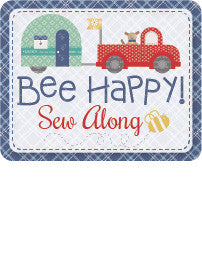 Bee Happy UPDATE!!! I spoke with Riley Blake this morning and was able to get an update on the status of the Bee Happy Quilt Kits that many of you have ordered, as well as the beautiful Bee Basics, Bee Backgrounds, Bee Backings, pre-cuts, Bee Happy Sew Simple Shapes and other notions to be released along with this fabulous fabric collection. The fabrics have started arriving in their warehouse and they hope to have all of them in by the end of NEXT week. Once Riley Blake gets the rest of the collection they will be able to start shipping it to quilt shops. As soon as those beautiful bolts roll in I will be packing up the kits and shipping them out. Keep your fingers crossed on Riley Blake getting their shipment next week. I will keep you updated as I know more. Thanks so much!
Read more →
---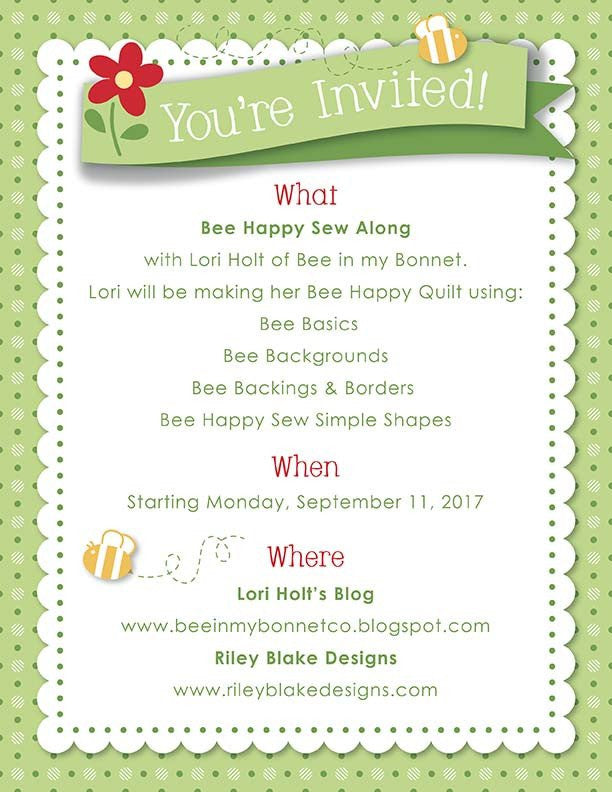 This new quilt along for Lori Holt is amazing and I just can't wait to get started on it!  A colorful quilt filled with camping, chickens, flowers, and everything more that signifies a fun-filled happy day, you won't want to miss out on the latest Sew Along by Lori Holt of Bee in My Bonnet. Grab your sewing machine and a glass of lemonade and let's get started!
 We now have a pre-order option available for you.  Click here to go to the quilt kit.  Bee Happy Quilt Kit with Bee Basics & Bee Backgrounds  Bee Happy Qulit Kit includes Lori Holt's Bee Happy quilt pattern, all Bee Basics and Bee Backgrounds fabric to make the 72"x 80" quilt top and binding fabric. The pattern will also be available for a free download.  Of course we have the lowest price available on the net, but with limited quantities so reserve yours today!
Not included in the kit, but required to make the quilt is:
Additional products you may choose to use in making the Bee Happy Quilt:
1 yard Cayenne Vintage Trim(available soon)

12 yards Cloud Vintage Trim(available soon)
Read more →
---
---
---