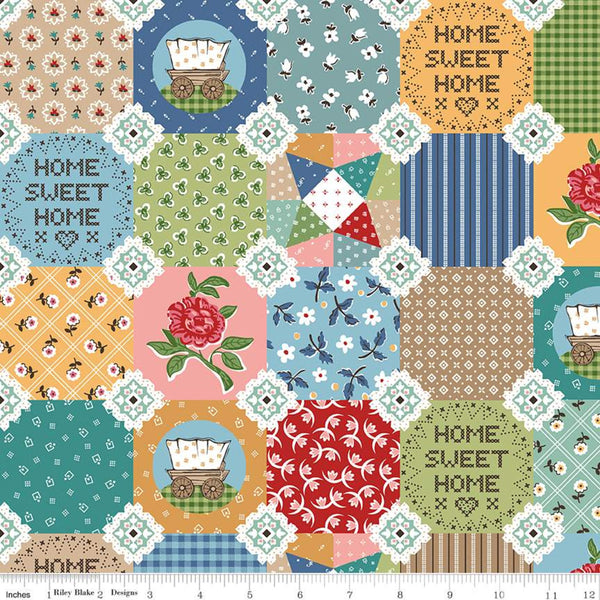 "Prairie"- Very Prairie Multi by Lori Holt of Bee in My Bonnet for Riley Blake
---
---
---
Designer:  Lori Holt
Collection: Prairie by Lori Holt of Bee in my Bonnet for Riley Blake Designs is great for quilting, apparel and home decor.
Manufacturer:  Riley Blake
Fabric:  This cheater print features a patchwork of prints from the Prairie collection and covered wagons.
Material:  100% Cotton Fabric. Machine Wash Cold / Tumble Dry Low. 43"/44"
Sold by 0.5 yard lengths and by Fat Quarters

---
Share this Product
---
---
---