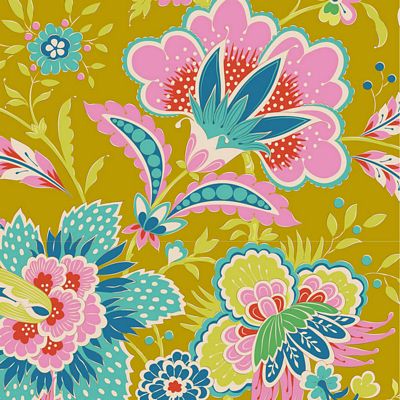 "Bloomsville"- Late Bloomer Corn by Tone Finnanger for Tilda
---
---
---
Designer:  Tone Finnanger
Collection: Bloomsville
Manufacturer:  Tilda
Fabric: Tilda's Bloomsville Collection are 100% cotton prints designed by Norwegian designer Tone Finnanger. Bloomsville is an explosion of bright colors and flowers in bloom, perfect for summer projects. The Abloom blenders, which are certainly bolder than a typical blender, are a new favorite. They work just as well for a tablecloth as tiny patchwork tesserae. I find them versatile and fun to work with.
Material:  100% Cotton Fabric
Sold by 0.5 yard lengths and by Fat Quarters
---
Share this Product
Customer Reviews
Beautiful fabrics
Beautiful collection of Tilda Cotton Beach. Great service and fast delivery. Thank you.
---
---
---